What is Electricalwheel
Electricalwheel is the most reliable place where you will learn everything about Electric bikes and BMX bikes. There are some researchers, technicians, and experts working together as a group team behind this Electricalwheel. Here, every single team member of us gives our best to ensure you get the right bikes as per your choice and budget.
The one and only aim of the Electricalwheel is to save your time, money and provide you the right bike that you're searching for. However, now that you're here, you don't have to search any other place to get the right Electric and BMX bikes. We'll make sure that you go through the easiest process with proper guidelines while purchasing an Electric or BMX bike.
What We Do Here
Here, we provide complete guidelines and suggestions for Electric and BMX bikes based on our research results. Before listing any brand and model bike here, we do deep research about it. For example, when we select a bike. First, we decide what are the features that it offers and are those features worth it at all.
The second thing we do is make a list of the top-selling bikes and compare their core features and note down them. In this whole process, we put more attention on the real buyer's opinions/reviews, advice, and warnings. Finally, before recommending you any bike here on this site, our expert team does a cross-check to ensure it does everything accurately as its manufacturer promises.
Most of the time we have to spend 50 to 80 hours or sometimes more to make a complete rating of any Electric/BMX bike. We try our best to provide you with a complete product description with a proper buying guideline. We do analyze the people's frequently asked questions and try to make our research based on public demand.
How We Make the Best Product Reviews?
Research the Market First
Our complete team gives their best efforts here to find the best products of the best brands. We do a study on the top-selling Electric and BMX bikes of popular brands around the world.
Looking for the Core Features
Before selecting any E-bike/ BMX bike, our expert team searches for the core features that are necessary for customers. When a bike fulfills all of our requirements then we count that on our list for further analysis.
Selecting Procedure
As our main aim is to guide you to the right product so we only care about what you're looking for? Which brands ensure that? How reliable they are and is that good for you or not? When we've got all the positive answers to these questions, we primarily select the product for the next procedure.
Review Analyzing
We analyze the buyer's review and do a deep study before selecting each and every bike. Through that, we learn their real-life experiences with that particular bike. We note down their suggestions and warnings and that helps us a lot to figure out the best one.
Ranking
Basically, we have designed a system where the best bike gets the top rankings. Factors that accelerate the ranking are the quality, functionality, durability, reliability, and price of the bikes.
Writing Reviews
Once any of the bikes fulfill all the requirements our expert team suggests that to list on our site. Then we include all the details of the bikes that come through our research result. We include all the features and descriptions of the selected bikes so that you could make a good decision.
How Do We do this?
We do a lot of research and analyze every single piece of relevant information. For valid data, our researchers go through all the reliable sources, such as Consumers Report, What Hi-Fi, Independent, CNET, etc. Then we study more than 100 or sometimes 1000 real-buyer reviews that help us to understand the ins and outs of the bikes.
After that, we make a primary selection of the best bike from the best brand and make them a shortlist. We've developed an advanced system to detect unnatural reviews so that we can pay attention to only real buyer's reviews. This helps us to get real information from real buyers who already use the particular bike.
Have Any Questions Left?
If there is anything you're looking for and we missed that you can directly contact us. You can ask us about any particular buying issue or if you need any suggestions. We're always there to help you.
Our Team
David Brayton
David is the owner and the main Author of this site Electricalwheel. Basically, he is a businessman and research writer. He had engineering degrees in Bachelors and Masters. Besides his business, he loves to do research on different aspects and share his findings with others.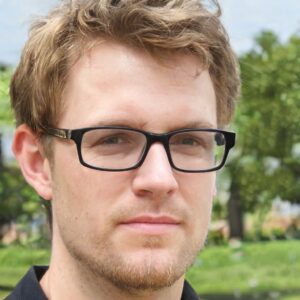 Samuel James
Samuel is one of our senior research writers who hold a Bachelor's & Master's degree in Linguistics. He comes to this sector just because creative writing is always his passion. It's been almost 20 years that he has been working on several reputed automobiles and magazines as an expert consultant and editor. Now that Samuel is working with Electricalwheel, he is writing everything based on deep research results.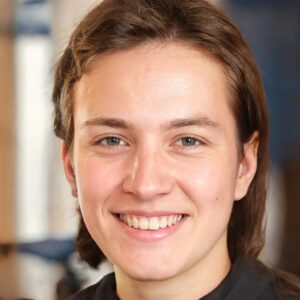 Derek Patterson
Derek is one of our senior expert consultants who hold Bachelor's, Master's, and Doctoral Degrees in Electrical engineering. He is always very passionate about learning new things and he loves to enhance his skill on a continuous basis. Now Derek is involved in a very well-known E-bike manufacturing company. It doesn't need to express that he knows almost everything about the Electric bike that you're looking for.