Affiliate Disclosure: As an Amazon Associate I earn from qualifying purchases.
It's a hot sunny day and you are pedaling your heart out to get groceries. Suddenly a bicycle overtakes you with the rider not even moving his feet. 'Is my life a joke? How can he pass me just by sitting idle?' you ask yourself. That's because he has got an electric motor powering the wheels. Guess what? These electric bicycles aka electric bikes are not that expensive. With a little glance at our reviews, you can score the best electric bike under 500 dollars.
This is an absolute steal compared to some traditional ones that cost around thousands. These modern marvels will offer you a luxury ride to the workplace every morning and some fun time zipping through parks and forests on the weekends. So sit back and take a good look at our all-star e-bike lineup.
How We Reviewed?
Reviewing a product is not easy. We had to find out every option that the current market offers at this price point. Our star-studded review team had to spend weeks going through hundreds of spec lists, ratings, top sellers, and genuine user feedback from Amazon. Performance, service and durability were the key features we aimed for in the price range. After all that, these ten came out wearing golden vests and tackled every requirement we threw at them.
Quick Overview – Best Electric Bike Under 500
Compact and lightweight: SWAGTRON Swagcycle EB-5
"Comes with a lightweight frame that can be collapsed to a compact form"
Most Tech-Friendly: Swagtron Folding-Bicycles Swagcycle Pro Black
"App control and USB charging port option sets it apart from the rest"
Best throttle bicycle with power options: ANCHEER an-EB5 Plus Folding Electric Bike
"Offers 350w and 500w electric motor options"
Best throttle bicycle with app integration feature: ANCHEER Folding Electric Bicycle E-Bike Scooter
"Bluetooth and app support provides high tech features"
Offers most riding modes: Macwheel Electric Bike
"Electric, pedal assist and traditional modes offer versatility"
Most convenient in terms of charging: ANCHEER Folding Electric Commuter Bike
"Removal battery ensures flexibility while charging"
Editors Choice: Hiboy P10 
"Is the perfect balance between power, looks, and safety"
Most Powerful Motor: Speedrid Electric Bike
"500w motor lets you zip through traffic in a flash"
Best For Tall Riders: Macwheel Electric Bike
"Is compatible for riders up to 6ft and powerful lithium battery"
Elegant And Powerful: Ancheer Folding Electric Bike
"Powerful motor and ergonomic design is sure to grab eyeballs"
Best Electric Bike Under 500 Table of Content
Here is a quick view of everything we have touched on to get you started with your first e-bike on a budget.
Best Electric Bike Under 500 Comparison Chart
Below is a quick view of the spec comparison chart that will help you figure out the gains and the lackings in each of the products
10 Best Electric Bike Under 500 Reviews 2023
Spending all that money, the last thing you want is to bring home crappy standard bikes that looks and performs cheap. Below are some of the most sought after electric bikes that are getting sold out like hotcakes.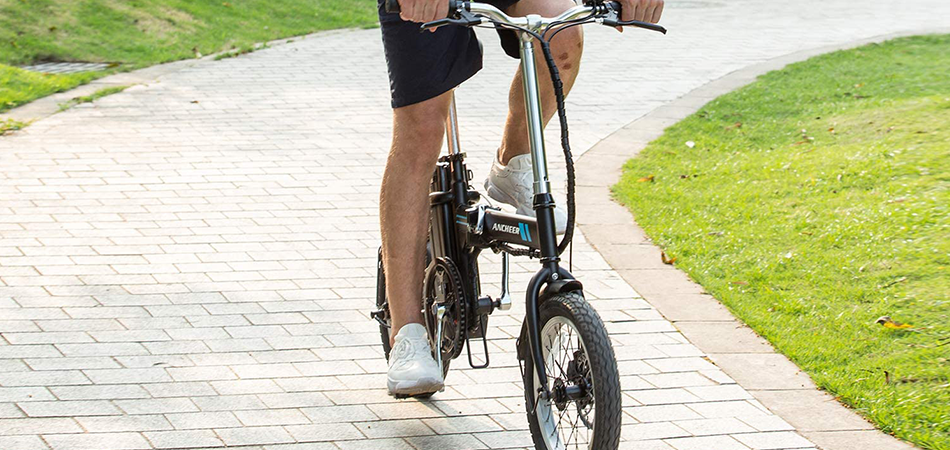 1. Compact And Lightweight: SWAGTRON Swagcycle EB-5
SWAGTRON has been producing fashion-friendly e-bikes that offer premium ride quality and easy portability for quite a long time. This Swagcycle EB-5 is no exception. The swag bike comes loaded with a 250w hub motor with mechanical disc brakes that lets cut through heavy traffic in style. With speed up to 15 MPH, you won't be having trouble reaching your office or your friends outing in time with maximum speeds.
It comes with a powerful battery that cranks out 15.5 miles with lithium-ion battery on a single charge. This makes your visit to the countryside a comfortable ride. You can switch between full throttle and pedaling to extend the range even further like folding bikes The triple-fold design is another key feature of the bike that makes it easy to store even in the tiniest of spaces.
Despite all the goodness, the bike only weighs 18.6 kg. The light and small form factor let you carry the bike up the stairs with little or no effort at all. This sums up the swagtron swagcycle eb-5 review with minimum charge time. It's a simple yet desirable e-bike that is a worthy addition to any garage as road bikes.
SWAGTRON Features:
Powerful 250w hub motor offers an effortless commute in the busy city streets and the peaceful countryside.
Offers both pedal and throttle options ensuring efficient use of power with rear disc brakes.
Comes with a rechargeable li-ion battery that lasts up to 15.5 miles and can be charged up in 4 to 5 hours.
Autoguard technology ensures effective braking by cutting off the motor as soon as brakes are pressed.
Simple and easy to disconnect power lines makes maintenance a breeze.
Foldable design makes it easy to store under the desk, bed, or inside the trunk of the vehicle.
2. Most Tech-Friendly: Swagtron Folding-Bicycles Swagcycle Pro
The Swagcycle Pro has gained quite popularity among tech enthusiasts due to its superior technology along with enhanced ride comfort. This masterpiece from Swagtron lets you zip through busy streets, pathways, and off-road shortcuts effortlessly. Thanks to its pedal-free design you won't even have to make your legs work.
It comes with elegant looks and a user-friendly design that is strong enough to support weights up to 264 pounds. You won't be making any compromises in terms of power though as The bike comes loaded with a 350w motor. It's strong enough to get you through rough terrains and inclines as steep as 12 degrees. The battery powering up the bike can be used to charge your cell phone on the go through a USB port that comes built-in.
Thus you won't be left stranded in the middle of nowhere with this smart bike having your back. All the handy features like distance tracking, battery life, and gear adjustment can be monitored with ease. It only takes a sec as the bike can be paired up with SwagCyle II, an app developed to enhance rider comfort.
Swagtron Features:
350w motor ensures speeds up to 18mph ensuring a fast everyday commute.
SwagCyle II app helps monitor handy features with ease.
Inbuilt USB port offers cell phone charging on the go.
Pedal-free design offers max comfort.
Bright headlights ensure safety on and off the track.
Comes with a hidden compartment for storing charging cables making cable management easy.
3. Best Throttle With Power Options: ANCHEER an-EB5 Plus Folding Electric Bike
Our next pick is a tough contender for being the best electric bike under 500 dollars that ensures all the thrills you expect from a dream bike. One of the key selling points of this bike is the sheer power it delivers. Packed with a 350-watt motor, the bike tops speeds ranging 20 to 25 km/h  and 44NM of torque leaving many of its fellow competitors to the dust.
It features stellar features like cruise control. This lets your bike maintain the speed on its own enabling you to focus more on the surroundings. Dual disk brakes make sure you get optimum braking reducing the chances of accidents during rush hours. The powerful beast doesn't sacrifice on looks as it comes with a smart ergonomic design that is inspired by dolphins.
This ancheer an-eb5 review will be incomplete without mentioning the IPX5 waterproof certification that the bike holds. This ensures you a fun tour even on rainy days.
ANCHEER Features:
Strong 350w motor offers sheer power to push through rough terrains and hard steeps.
BMS smart system makes the most use of the 36V lithium battery producing extended mileage.
Superior rubber wheels ensure max traction and shock absorption offering a buttery smooth ride.
Smart folding reduces the hassle of storage and transportation.
Dual disk brakes offer all-weather progressive braking
4. Best Throttle With App Integration Feature: ANCHEER Folding Electric Bicycle E-Bike Scooter
If you feel the need for highly functional app support in your everyday ride, this gem will cheer you up. The bike features a top self app supporting system that integrates smoothly with the performance of your ride. The app delivers useful info such as battery life, speed tracking, and trip distance. Just download ANCHEER from the app store and you will be all ready to go.
With a 350w motor backing you up, the bike achieves speeds of up to 25 Km/h in the blink of an eye. You might easily get addicted to the hassle-free parking, no prep, and no gas temptations this e-bike offers. Thus the only thing you are going to regret is leaving your car in the garage. It comes with improved rubber wheels that smoothly tackles slippery roads, inclines, and rough patches along the way offering you a stable ride.
You will be able to travel long hours as the battery is managed by a smart battery system. The system monitors every aspect of the power cells ensuring max efficiency.
ANCHEER Folding Features:
App supporting system keeps track of battery life, speed, and distance.
A 350w motor makes going uphill easy.
IPX5 waterproof design ensures protection against dust, shocks, and water.
Smart folding features allow storage in tiny spaces.
Rubber wheels provide superior traction and shock absorbency resulting in stable rides.
Smart battery system saves up power for longer rides.
5. Offers Most Riding Modes: Macwheel Electric Bike
According to many this champ from Macwheel is one of the best e bikes under 500 that leaves off the table as far as features are concerned. The bike comes to all guns blazing boasting a max range of thirty-seven miles. It's the various riding modes that allow you to opt between electric, pedal-assist, and traditional.
This brings the most out of the battery pack. Backed by a 250w hub motor, this city commuter lets you beat the city traffic in style putting some spice into your routine commutes. It features a handy led display on the handle. The display feeds you essential info including charge and speed simply with the press of a thumb. The super headlight upfront lights up the street and off-road tracks at night ensuring your safety and comfort while riding.
The quick folding mechanism lets you prepare the bike for your distant weekend trips in the blink of an eye allowing you to focus on the essentials like tent and supplies.
Macwheel Features:
Electric, pedal-assist, and traditional modes for max efficiency.
Computer LED display keeps the rider updated with useful info.
Comfortable and easy to adjust saddle.
Super bright headlight lights up dark pathways.
Easy to fold and store.
User-friendly and comfortable saddle.
6. Convenient Charging: ANCHEER Folding Electric Commuter Bike
If you are looking for an e-bike with a removable battery then this masterpiece from ANCHEERR certainly needs attention. This comes with a 36 V removable battery that can be removed in seconds enabling you to charge it on and off the bike. The bike has been manufactured using high-end materials and features a lightweight steel frame that is capable of loads up to 220lbs.
With e-bike and assisted modes available, you can travel up to 30 miles on a single charge. This makes your ride to the wilderness a thrill experience. Besides the sturdy frame can be folded in seconds and placed on the back of your car to reach those remote destinations to explore.
High-performance brakes and gear shifter makes sure you get consistent stopping power along with superior shifting all year round bringing more confidence in your riding. All this is backed up by the high-speed 250W motor that may not be the best out there but does provide a substantial boost.
ANCHEER Folding Features:
250w motor reaches speeds of 16 to 17 miles per hour.
Removable battery offers versatility.
High-performance brakes ensure safety on the road.
Soft matte seat provides a comfortable resting place for long rides.
Foldable design makes it easy to place the bike inside the vehicle
E bike and assisted modes ensure efficiency.
7. Perfectly Balanced: Hiboy P10 Folding Electric Bike
Hiboy has been the go-to brand for electric bike lovers who look for all-around performance along with handy features. The P10 certainly lives up to the expectation. The bike comes with one of the buffest motors in the industry. Running at 350w, it delivers a breathtaking speed of up to 15.5 miles per hour.
With this amount of speed and range around the 20 miles category, you will be zipping around towns in a breeze. A fast motor requires a good set of tires and this bomb certainly has them. The 12-inch tires make sure all the power meets the track and ensures optimum grip during those cheeky tight turns. The exotic bike frame collapses nicely giving you ample options to store it safely while at home or travels.
It features an e-bike, assisted bicycle, and regular bike mode giving you the scope to pick one according to your mood. Whether you are looking for an extensive workout or a fast visit to the grocery store, this bike has all the options ready for you.
Hiboy P10 Features:
350-watt rear-drive motor spits enough power to climb a 15% grade hill.
12-inch air tires offer superior acceleration and grip.
The double-disc brake offers accurate and instant braking.
Bright head and tail light ensure safety in the dark.
Thicker seat proves comfort on rough tracks.
Portable design makes it easy to travel with.
8. Powerful Motor: Speedrid Electric Bike
Our next pick is a beast from Speedrid that has gained popularity for its speed and power that's too hard to tame. It's a monster of a bike that wants to break free every time you hop on it. The 500w motor means pure business and lets you blaze through city streets and uphill tracks at speeds of about 20 mph. This monster is fed by a 48V battery that keeps it running for 20 miles on a single charge.
All that power needs some stopping and the dual disk brakes do that right. Brakes on both front and back make sure you stop at the right time regardless of your speed and the road condition. The bike features a smart dolphin shape design that is sure to catch eyeballs and goes well with any aesthetics. Cruise control makes the whole ride a pure delight as it eliminates the need for twisting the throttle every now and then.
Speedrid Features:
500w motor runs at 20 mph that pushes the limit.
Dolphin shaped design catches the attention.
Comes with a 48V battery that keeps the bike running for 20 miles on a single charge.
Dual disk brakes ensure safety at high speeds.
Cruise control offers a delightful ride.
Comes water, dust, and shockproof certified ensuring longevity.
9. Best For Tall Riders: Macwheel Electric Bike
Macwheel electric bikes have always been a fun bike to ride around the city. It has all the necessary features packed and ensures a decent time at the local park or beachside. It comes with a five-speed gearbox and three working modes. The three modes make sure you don't have to look for an uber midway through your trip if the battery runs out.
Besides, it's also a great bike to meet your regular workout goals. The intelligent 5-speed gear shifts the power automatically in assisted mode. Thus you won't be facing any hiccups along the way. 250w motor offers plenty of power to showcase your riding skills both on and off the street. It has an impressive range of 37 miles in assisted mode.
Thus the bike offers plenty of space for any last-minute plan in case you missed charging the battery to its fullest. The bike features a sinusoidal controller that makes sure you get a smooth start protecting the components of the bike against sudden power spikes.
Macwheel Features:
Offers three riding options to choose from which are pure electric, pedal-assisted, and manpower mode.
KMC stainless chain provides protection against rust ensuring longevity.
250W Xofo motor makes off-road trips a fun experience.
Led display feeds all the updates about the bike.
16-inch wheels offer excellent handling.
The double braking system provides fast and accurate braking on wet, sandy, and snowy tracks.
10. Elegant And Powerful: ANCHEER Folding Electric Bike
ANCHEER has dominated much of our best electric bicycle under $500 list and it's for a good reason. The brand offers mass options to choose from, premium looks, and services that are hard to resist. The folded electric bike ticks all the boxes a high-end e-bike must. Packed with a 500W motor, the bike does wonders storming through busy streets, tight lanes, and slopes without breaking a sweat.
All this at an impressive speed of 20 mph and a mammoth range of 20 miles makes this beauty irresistible. It's the perfect match if you are looking for a ride that matches your style. This includes your way to the office and after-work parties. The exotic dolphin inspired design offers a sleek finish to the overall look and feel. Thus you are always ahead of the pack in terms of fashion and aesthetics.
The bike features all the high tech additions the brand is well known for. Few of them include a top-shelf braking system and superior rubber wheels. A smart battery system manages and calculates everything relating to battery voltage. This makes sure you get the most out of the battery without visiting a mechanic every now and then.
ANCHEER Folding Features:
Impressive 500W motor makes the bike zip through busy lanes and bumps with ease.
BMS battery management system monitors voltage and stabilizes battery performance ensuring longer life.
Anti-slip wheels help to put the massive power to the track and absorb sudden shocks for a smoother ride.
Cruise control comes in handy during long travels keeping the speed stable.
IPX5 waterproof design offers protection against shocks, dust, and water drops.
Headlight and dual disk brakes ensure safety on the streets
How To Use An Electric Bike
Now since you are looking for an electric bike, chances are you are also interested to know its ins and outs. Below is a brief discussion of everything you need to know about them.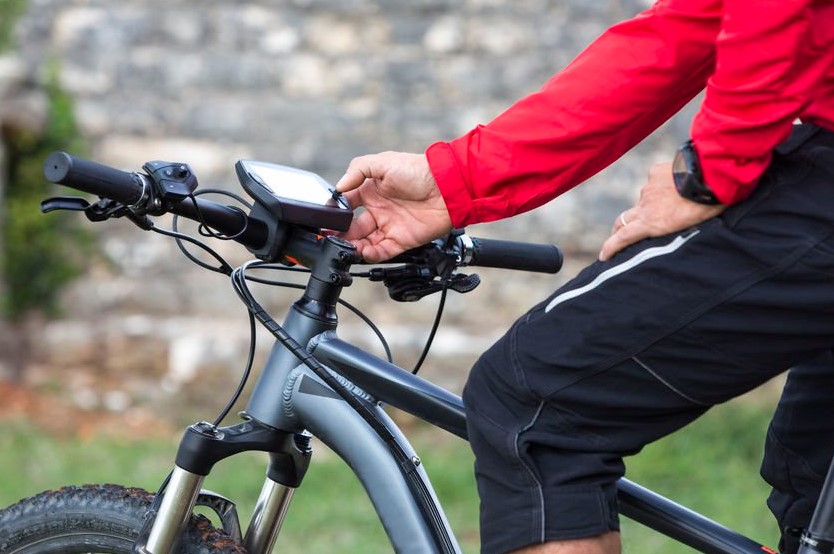 Differences From A Regular Bike:
So what's the difference between your regular bike and an electric one. Well from a distance you can't really spot one as they look almost the same. They both have the usual components of a bike like a set of tires, a seat, a handlebar, chain, and a frame holding all that together. But unlike conventional bikes, you won't have to rely completely on pedaling as the e-bikes come fitted with a motor and rechargeable battery. This makes pedaling an option or at least effortless depending on variants.
How Does Electric Bikes Work?
To get a better understanding of the working procedure, you need to know about the types of e-bikes available in the market right now. Depending on your requirement you can opt between a pedelec or electric-assisted or a throttle activated one. A pedelec e-bike will assist you in traveling long routes or going uphill providing the necessary boost with each pedal. The motor is designed to turn on as soon as you hit the pedal doing half the work for you.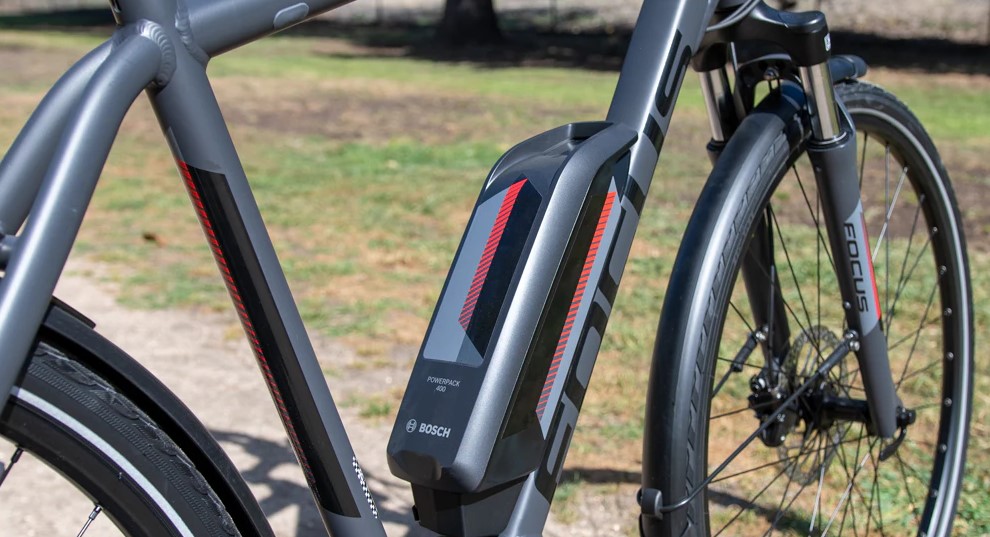 On the other hand, throttle ones can be called simpler versions of scooters that run on battery. These bikes can travel long distances without you breaking a sweat. You just need to turn on the throttle and breeze through your regular commute with the motor delivering all the power.
Charging:
The motors are juiced up by a 200w or 500w battery that can be recharged from the comfort of your home. The bikes come with a  charger that lets you connect the battery to your home power supply. You need to take good care of the battery as it's the heart of your e-bike. Some of the battery maintenance tips include not letting the charge drop below 10% and protecting it from hard blows.
Applications:
It's too early to say if e-bikes can replace the traditional vehicle or not, but they can be used for various purposes. You can use the bikes as your daily commute to the office, school or grocery store. This saves up huge cash on gas and parking tickets. Besides bikes have always been a top choice for recreation and a healthy option for health enthusiasts. Electric bikes have enhanced the versatility of traditional bikes by many folds bringing you the true joy of riding.
Safety Procedures:
With speed comes responsibility. Boasting speeds ranging up to 28 miles per hour, e-bikes can be a major source of accidents and injuries if proper attention is not given to safety gear and traffic rules. Thus you must always put on a helmet, gloves, knee cap, and other necessary gears that will keep you protected against unprecedented events. Make sure to use the bicycle lane as much as possible as this minimizes the risk to a great extent.
Frequently Asked Questions
Electric bikes are relatively a new concept and it's ok to have lots of questions regarding it on your mind. Here are a few of the most common ones along with their brief answers:
How fast can the electric bike go?
While most of the average e-bike speeds range within 20 mph, some high-end ones can even reach speeds up to 28 mph.
How many charges can I get out of a battery?
It depends on your battery type. You can juice up lithium, nickel, and lead batteries up to 1000,500 and 300 times respectively.
Is 500w enough for ebike?
Yes it is. While you will be happy with a 200w motor for your daily commute, a 500w one will make sure you get all the thrills in your long off-road trips.
How long does it take to charge an e-bike battery?
A fully depleted lithium-ion e-bike battery usually takes 3.5 to 6 hours depending on the battery technology. You get a faster charge time with an advanced charging mechanism.
Should I charge my ebike after every ride?
Draining out the battery completely will reduce the lifespan of your battery. It's a good practice to juice it up after every use.
Final Verdict
Phew! This was a lengthy and tough one. After all,  if you ask me which one is better, I would be confused because they are all that good. But being a rider who tries to reach new limits every day, I am more drawn towards performance. Thus a 500w motor is a must for me. Plus having all three riding modes in hand is always an advantage. This backs you up in case the battery drains out in the middle of the trip. A headlight always comes in handy so that a feature you must look for too.
Taking all things into consideration, the Speedrid Electric Bike, the Hiboy P10, and the ANCHEER Folding Electric Bike top my list of the best electric bike under 500 that I would buy in 2021. That being said, any of the above gems will make sure you enjoy a fun and comfortable ride. Whichever you pick, always remember to wear a helmet because your safety always comes first.