Affiliate Disclosure: As an Amazon Associate I earn from qualifying purchases.
In the United States, electric bikes have become the most demanding vehicle. The USA becomes the home to a plethora of e-bikes brands. Thus, several American manufacturers have come up with all the innovative, practical, efficient electric bikes.  This guide will cover the top most electric bike manufacturers usa.
Many companies that are ruling for decades in the biking industry expand their venture into e-bikes. There are so many brands like Rad power, Cannondale, Blix, Trek, Pedego, etc. that serve high-quality bikes. So, let's discover all the deserving electric bike representatives in the USA.
List of  Electric Bike Manufacturers in the USA
Here, we will put the most well deserving electric bike manufacturers usa that produces high-quality bikes. This table will provide an overview of the models and types of electric bikes.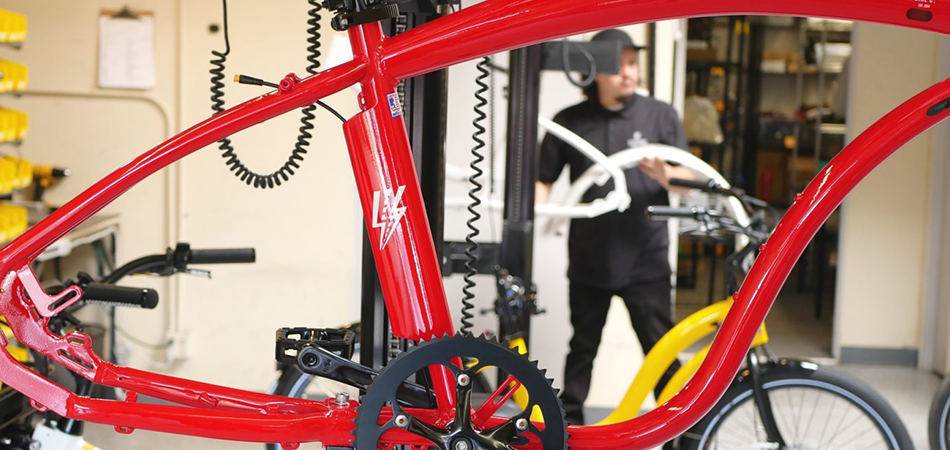 | | | |
| --- | --- | --- |
| Brand | Types | Models |
| Blix | City, Folding, Cruiser, Cargo | Sol, Vika+, Aveny, Packa |
| Cannondale | Gravel, Mountain, City, Road | Quick, Trail, Synapse, Moterra, Habit, Treadwell, Cujo, SuperSix EVO, Tesoro, Canvas, Mavaro |
| Electra | Cruiser, Road | Townie Go, Townie path go, Vale go, Cafe moto go |
| Electric Bike Company | Cruiser, Junior | Model C, Model Y, Model S, Model X, Model M, Model R |
| Electric Bike Technologies | City, Trika, mountain, Folding, Cruiser | Liberty Trike, Electric Fat, Trike, City, Fat, Mountain, Cruiser, Folding |
| Haibike USA | Mountain, Road, hybrid | XDURO, SDURO |
| Pedego | Cruiser, City, Trike Road, Mountain | Interceptor, Boomerang Plus, City Commuter, Trike, Ford Super Cruiser, Tandem, Ridge Rider |
| Rad Power | City, Cargo, Road, Junior, Cruiser | Rad wagon, Rad mini, Rad rover, Rad mini, Rad city |
| Schwinn | Road mountain, cruiser, trike, Hybrid | Vantage RXee, Sycamore, Vantage Fxe, WeMeridian, Trikee, Voyageur |
| Specialized | Mountain. Road | TURBO CREO SL, EVO, TURBO VADO, TURBO COMO, TURBO LEVO, TURBO KENEVO |
| Trek | Hybrid, Road, Mountain | Verve+ 2, Verve+ 3, powerfly 5, Allant+ 7, Domane+ |
In this section, we will discuss the electric bike brands usa so that you can relate more.
1. Blix
It is a brand new company that started its business in 2014. This company solely focused on the design and manufacturing process of electric bikes. All the blix models are very cost-effective, comfortable, come in light and soothing color and design.
2. Cannondale
This company was founded in 1971 in Bethel. The quality and durability of this brand's bike assure longer road biking marathons for the whole day long. All of their models are "neo." You can understand its quality by seeing the American biking community history.
3. Electra
Electra is a part of a company called Trek. This company was acquired as a subsidiary back in 2014. Now, both the company operates separately. The models of Electra provide easy riding that is absolutely beginner-friendly.
This brand doesn't compromise with the quality. It mixes both minimalistic with contemporary design and contemporary technology with conventional design.
4. Electric Bike Company
This company proudly states that their all produced models are made with worldwide components in America. They also target the entry-level riders who want to ride smoothly with no-sweat.
Electric bike companies allow their customers to customize their bikes as their preference. Every model of electric bike company comes with different designs and components. Prioritizing the comfort and power, they build their bikes.
5. Electric Bike Technology
They deliver efficiency with minimum frills along with considering the style. Their wide range of electric bikes often exceeds people's  expectations. This company knows what the Americans want, and without going overboard, they deliver them.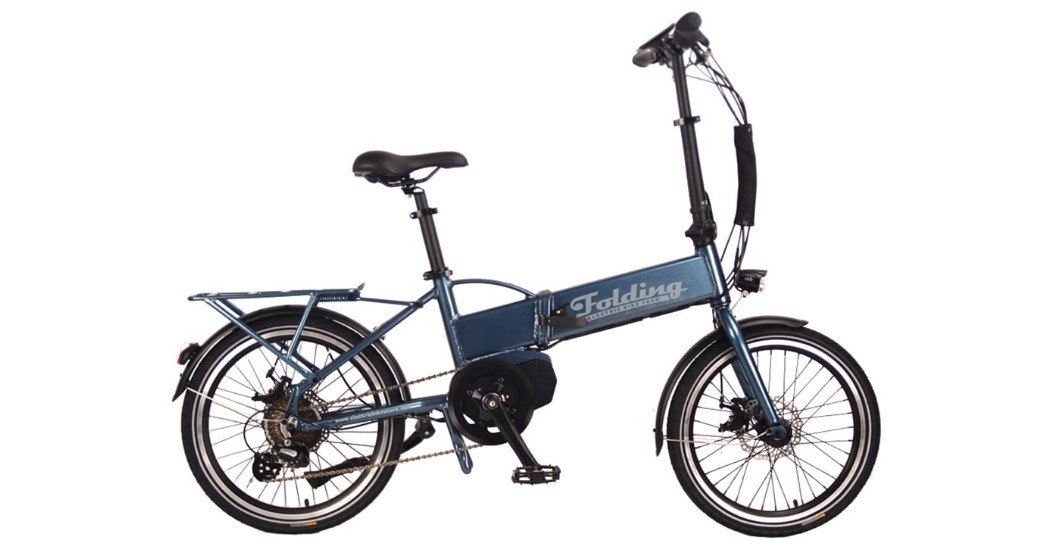 With the featured-packed e trikes, recumbent models, and fat cargo, you will obviously get more than what you pay for. These models have everything that a rider needs.
6. Haibike USA
A German-based company that now dedicatedly works for the USA. This company has two models of e-bike like XDURO and SDURO. The XDURO has 5 different versions, and the SDURO has 11 versions. They raised the bar high by delivering top-quality bikes with affordable range.
7. Pedego
Pedego was founded in 2008 and came up with some bikes that are fun to ride. They stand out instantly because of their attractive and bright colors. All the Pedego bikes have a 5-year warranty which assures the quality of their electric bikes.
They design e-bikes considering comfort as well as fun while riding. Pedego bikes are affordable, high-quality, and come in a broad range of categories.
8. Rad Power
Technically, Rad power began its journey in 2007 but launched the company in 2015. Since then, Rad Power became most popular for introducing the fat tire e-bike. Rad power owns many awards for its models, and these awards make this company a pioneer.
This company offers nine models and got awards of " Best E-Bike" for seven models. When it comes to providing power, this company never pulls back. You can have the most comfortable and powerful electric bikes at a very cheap rate.
9. Schwinn
Since 1895 this company never fails wowing its users. Schwinn is not an electric bike-centric manufacturer, but they successfully compete with other companies with their long-term knowledge. Their electric bikes are very comfortable and fairly affordable.
Some of the models are ideal for beginners and fairly approachable for any type of rider. The models are light in weight which is a plus point, and riders love this feature.
10. Specialized
The largest biking company that continues producing bikes since 1974. Hardcore off-road riders love this brand's electric bikes. They come up with all the latest technology for their mountain electric bikes. You won't find any shortage of advanced technology features in their e-bikes.
This company's all models remain consistent at the top place because of the superior riding experience. The outstanding design, quality, technical features will be worth your investment.
11. Trek
An American e-bike brand that also constantly ranked top for their models. They are so dedicated and passionate about biking. This company  not only manufactures bikes but also spreads messages regularly via blog posts and podcasts.
Trek makes sure to give tips on biking and encourage people. It is one of the most trusted electric bike brands in the USA. They provide highly adaptable bikes with outstanding weight distribution. The models are designed with superior components and accessories at a bargain price.
What Is the Best Electric Bike Brands USA
All the electric bike companies usa prove that they are not lacking in terms of providing excellence. It seems very tough when it comes to selecting any one brand.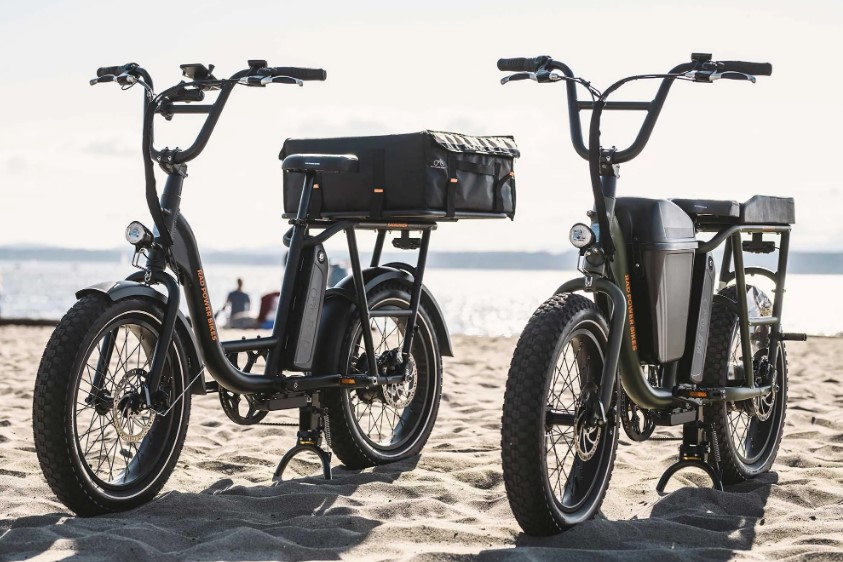 Considering the experience, longevity, knowledge, and performance Rad power, Trek, Specialized, Cannondale, Pedego, etc., are the most trusted brands. You can prefer other companies also if they can fulfill your requirements.
Conclusion
In the past few years, electric bikes have exploded its popularity worldwide. Therefore, many companies started adding electric bike models to their lineups. This guide assembles some well-known USA-based e-bike manufacturers.
The above lists of electric bike manufacturers usa are the best-known companies.  They continuously serve the Americans more power with the best electric bikes. All these companies make the USA e-bike heaven with their innovative and advanced electric bikes.