Affiliate Disclosure: As an Amazon Associate I earn from qualifying purchases.
The popularity of BMX bikes makes most people use them in commuting. But are BMX bikes good for commuting? BMX bikes are not good for commuting, especially on long distances. Though you can use them for short-distance movement, they have some issues that can disqualify them for longer commuting.
They have no fender and rack mounts and provide no good riding position for the user. Also, the gears are few, over crispy handling, and have limited brake power. So, this article will examine if BMX bikes are good for commuting or not and the types of BMX bikes. Also, we will x-ray how you can modify your BMX bike and safety tips for commuting on it.
Are BMX Bikes Good for Commuting?
Where there's an option between a BMX bike and another type for commuting, you should stick with the other bike. So, are BMX bikes good for commuting or not? You can use a BMX bike for commuting only after putting in some modifications.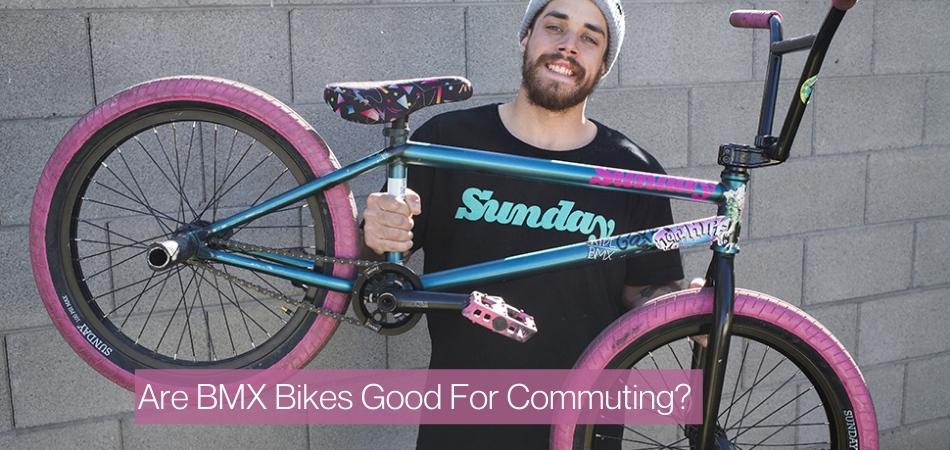 Generally, BMX bikes are ridden while standing up. That's the best way you can put more effort into pedaling. However, when you decide to sit and ride the bike, there's the possibility of getting worn out within a short period. Also, nobody will be comfortable riding a bike while standing for hours, as is applicable when using a BMX bike.
Also, BMX bikes are good for creating tricks. Therefore, they are not great choices when it comes to commuting over long distances. However, using a BMX bike with gears can serve you comfortably as it's made for road riding rather than creating tricks. This's because you can easily maneuver through high-traffic areas using the gears. In addition, these BMX bikes with gears could be faster than bike types in such cases, making your ride easier and faster.
Different Types of BMX for Commuting
BMX bikes are of different types based on their designs and performances and have gained popularity among bike riders. Each type of BMX bike, even the most popular BMX bike ever, has special features that distinguish it from others.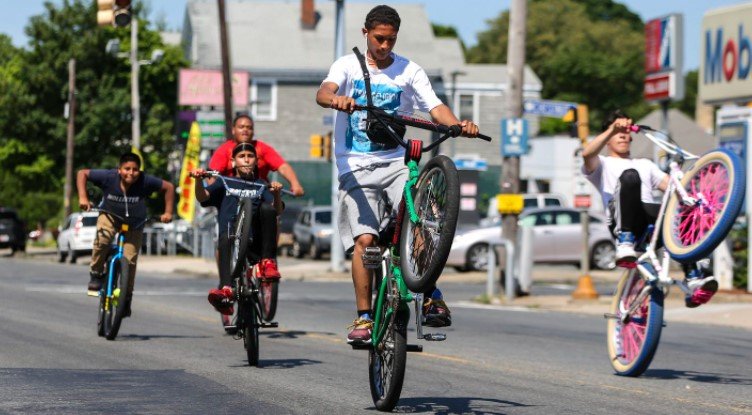 1. OG BMX
The OG BMX bikes are the original initial brand created by the manufacturers. These BMX bikes can be likened to the non-motorized forms of motocross motorbikes.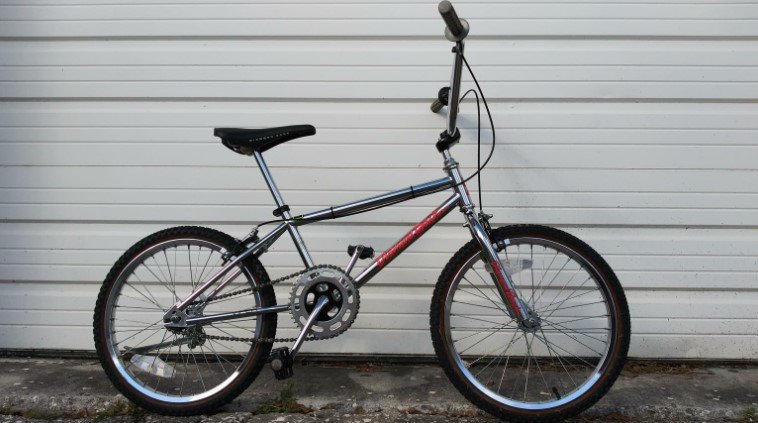 The OG BMX bikes have grippy tires with a long-lasting back brake making them suitable for short-distance runs. Also, the frames are uniquely lightweight. Hence the bikes produce great speeds.
2. Freestyle BMX
The freestyle came shortly after the creation of the original BMX.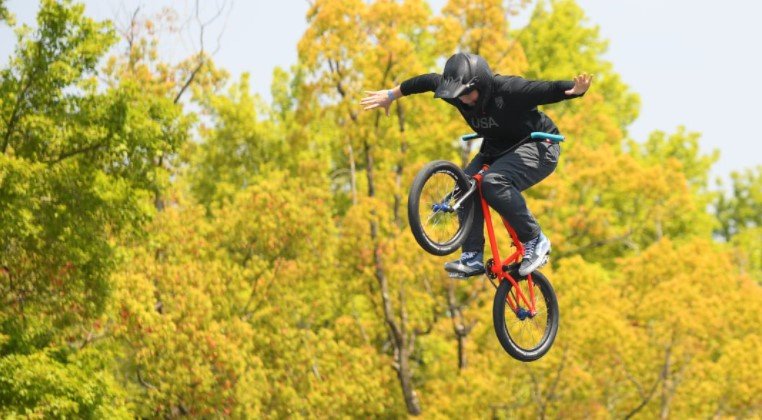 They are constructed with durability in mind and have more weight than the original BMX bikes. In addition, the wheels are designed with nylon and have 48 wire spokes to enhance sturdiness.
The freestyle BMX bikes are used for rough street riding, to achieve air at skateparks, and for performing complicated tricks.
3. Race BMX
This type of BMX is quite outstanding with its features. It's designed with carbon fiber and frames, clip-in pedals, and brakes. The tires are more compatible with road racing than the other types, hence the bike's name.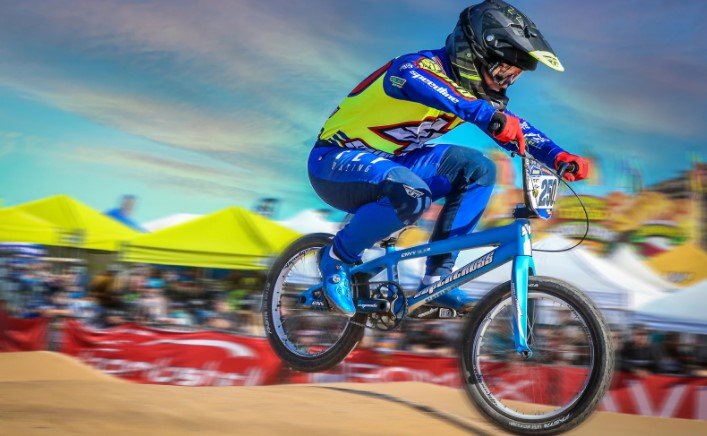 With the pedals, you will maintain maximum speed and easy pushing and pulling. Achieving this performance requires that you unclip the pedals to avoid any possible danger.
4. Flatland BMX
While other types of BMX bikes have just 2 pegs, the flatland BMX comes with special pedals and four pegs. Two pegs are quite normal as lots of riders usually like to grind on just one side. However, the extra pegs enable riders to perform some complicated tricks with this BMX bike.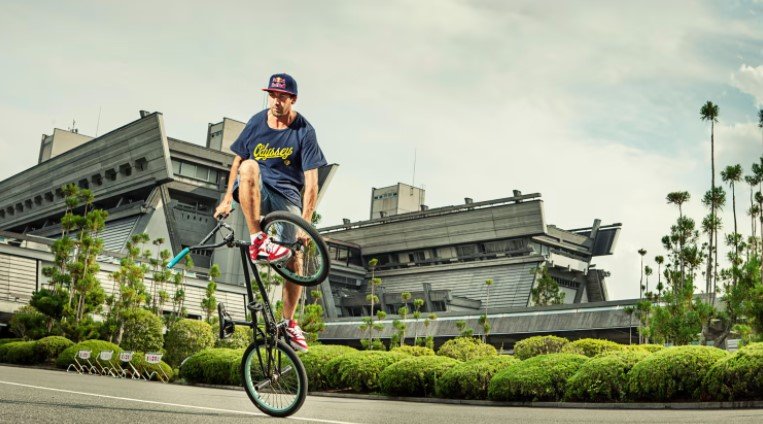 Also, the flatland BMX bikes are designed with nearly vertical headtubes. This makes it very easy for sharp turning and to indulge in riding tricks while using the bike.
5. Dirt Jump BMX
Dirt Jump BMX bikes are designed to jump, and that's where the name depicts it.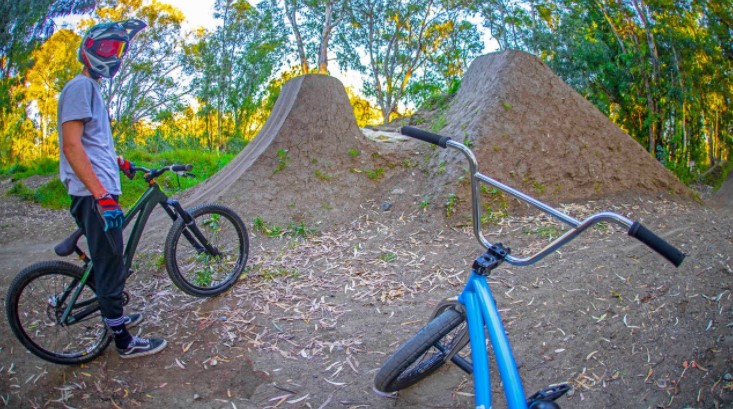 Also, they have knobby tires with a rear brake. Thus, they are known for their super sturdiness. Generally, you can use them for jumping ramps and cruising trails.
How to Make Your BMX Bike Better for Commuting
You can add some modifications to the bike when you don't have an alternative for commuting besides a BMX bike. From its design, BMX bikes have low seats, steep standover, slick tires, and others.
The following modifications will make your BMX better for commuting.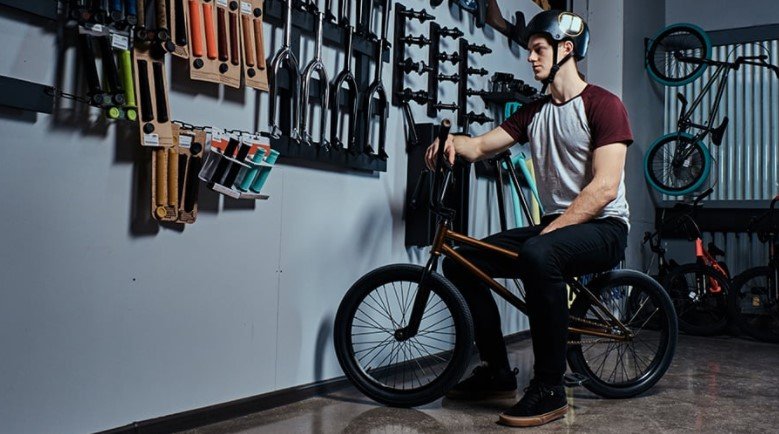 1. Seat
As BMX bikes have low seats and require standing while riding, your first move should be to change the seat. You can't be comfortable commuting with the bike while standing for a long time.
Creating comfort on the bike demand that you raise the height of the seat as well as change the sitting pad. The best recommendation is to have your bike's seat at waist height. This will help you achieve great comfort while riding.
2. Brakes
Brakes are essential as you'll be riding on busy and major roads. So, you must fix a brake for your BMX bike if it has none. Though you can fit both front and back brakes, a single back brake can be great enough to control your bike most of the time.
However, U-brakes have gained popularity in modifying BMX bikes. The brakes operate with two arms that cross over each other and hug the tire. The handlebar controls the brake as the brake's arms are linked to the handlebar through cables. Also, the brake pads are stationed to stop the wheel of the bike at the rim.
3. Gears
All BMX bikes have just one speed. Single-speed commuting will work quite fine. However, such gear may be the best. Most BMX bikes can only produce approximately 55" gearing. This implies that complete cycling of the petals moves the bike 55" forward. If the number increases, it means the speed is increasing.
Though 55" is a great value with your BMX for both speed and acceleration, it's very low for urban cycling standards. Single-speed riding should range between 65" to 75". This will shorten your average commute times and reduce your pedaling. So, you can change to a gear that will help you to achieve that.
Tips to be Safe Commuting on a BMX Bike
Commuting with a bike requires some precautions to ensure your safety.
1. Use helmet
Irrespective of the type of bike you're riding, it's very necessary to wear a helmet for your safety and protection. In cases of accidents, a helmet minimizes the level of risks involved.
2. Tighten your bike's bolts
You should always tighten your bike's bolts every six months, even when you're not commuting with it. With the tightening keys and some grease, you can even do that yourself. This will keep everything neatly aligned without having to deal with a fallen nut or part.
3. Attach lights
BMX bikes don't come with lights. However, you can fit the lights as you plan on commuting with your bike. This will help to keep you safe as other road users will see you, especially during winters with shorter days.
Alternative Bikes for Commuting
Urban and recreational hybrid bikes
Folding bikes
Singlespeed bikes
Lifestyle hybrid bikes
Conclusion
Though BMX bikes are not the best options for commuting, you can use them after modifying the bikes. You can adjust the seat pad and height, the brakes, and the gear for better commuting.
There are different types of BMX available for your use. However, no matter the type you stick with, BMX bikes with gears will always stand out. They will leave you with a great riding experience through high-traffic places being highly maneuverable.