Affiliate Disclosure: As an Amazon Associate I earn from qualifying purchases.
We are all living in the future! Technology has transformed all we do in the different areas of our lives, and how we do it. From breakthroughs in medicine, engineering, and new sporting ideas, innovation has changed how we do things. Sports is not left out as electric bike offers greater fun, thrills, and excitement than traditional bikes.
E-bike is an advanced form of the traditional bicycle that uses rechargeable batteries to enhance pedaling and cycling speed. It provides convenience and suits the pursuit to control the emission of green gasses in our environment.
In the quest for fun and excitement, e-bike riding has become quite a trend recently as adults engage in it for fun, excitement, and other health benefits. Whileadults engage in e-bike riding, kids should not be left out of this experience – the thrill and adventure of e-bikes aren't reserved exclusively for adults – kids can enjoy pleasure rides like adults there are now motorized bikes for kids.
Are Electric Bikes Suitable For Children?
Electric bikes are suitable for kids just like adults. So, kids can ride electric bikes and enjoy the same benefits adults enjoy from riding them.
If you have a child that loves bike riding a lot, or perhaps you desire to share your biking experience with your kid and want a perfect bike choice, kids' motorized bikes are good options to consider for kids.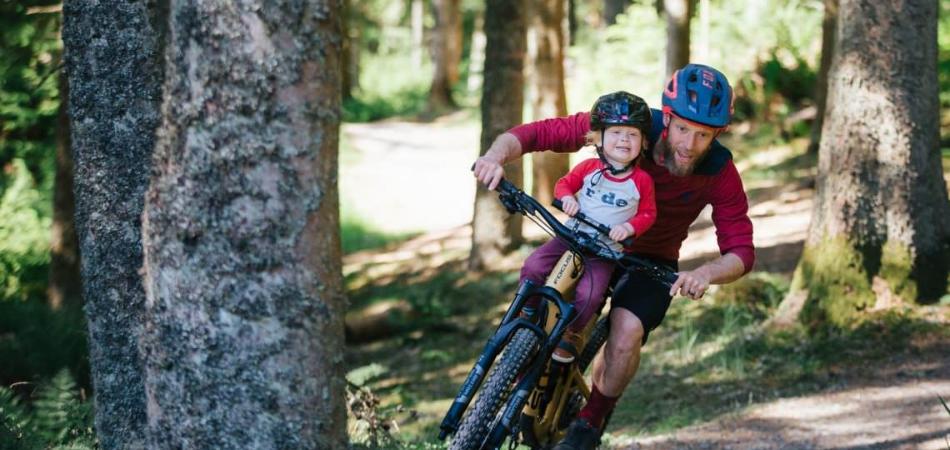 E-bikes are suitable for kids as toys are. Kids like fun, and luckily, they do not get to miss out on all the action that comes with E-biking. It is as useful to kids as it is for adults.
Here Are Some Reasons E-Bikes Are Suitable For Children
There's no better distraction from on-screen devices such as TVs and video games than a good bike ride. While some children are less interested in sporting or outdoor activities than others, the appeal of cycling stress-free is almost too fascinating for any child to turn down. Thus, it's an excellent way to get your child outdoors finally.
Thanks to e-bike cycling, kids can have fun and build skills simultaneously; this happens to them both on a physical and social level as they build social skills while trying to master new techniques. It's fun to teach a child how to ride and watch them try to catch up to your pace while they get good at it. Sharing these beautiful moments with kids is one of the best leisure activities there is.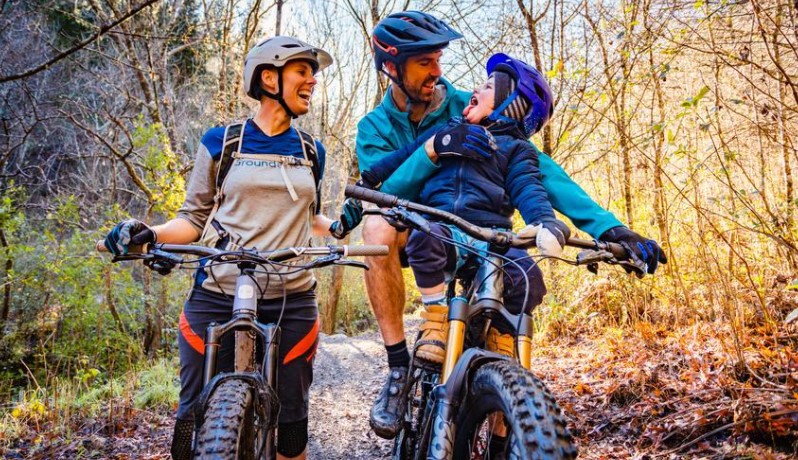 Kids love to learn and have fun, and e-bike riding gives kids the opportunity to experience both at the same time. They can have enjoyable moments while learning new tricks like pedaling and riding up a hill.
Kids' motorized bikes offer children the opportunity to explore, learn, interact and exercise with great ease. It also contributes to building their self-confidence, considering the amount of control they ought to have with the bike's speed and ability.
One of the benefits of having a bike with extra speed is having things done quickly.
Having a regular cycling schedule while keeping with a designated time is possible with fast electric bikes.
What Are The Health Benefits Of Riding An Electric Bike For Kids?
E-bike riding holds essential health benefits for kids, just like adults. Some of these health benefits include: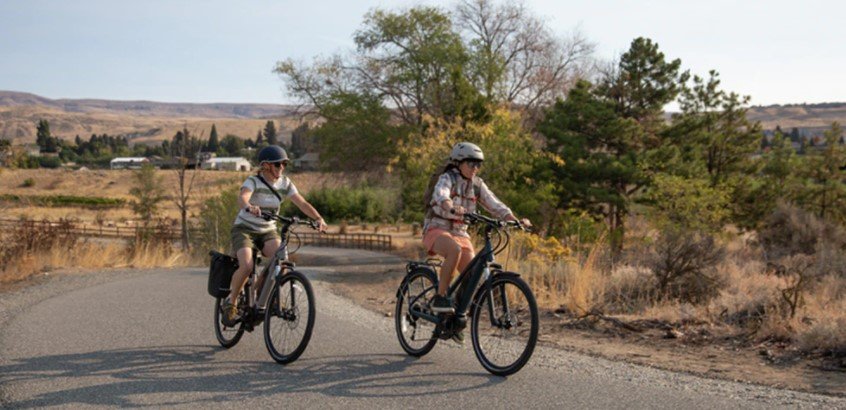 1. Exercising
Getting your teen to maintain an exercise routine may be difficult. If you've tried doing this without success, then you're not alone. E-biking is an opportunity to get children to exercise to benefit their growth and development; they do not require as much stress as traditional bikes.
2. Riding improves mental health
Riding is an excellent opportunity to help your gauche teenager. Bike riding with friends can help build confidence and social skills in kids who have trouble interacting socially.
3. Weight loss
Obesity for children can be a setback. With e-bikes, kids can explore a fun way to stay fit and active without needing to put in too much effort in losing weight.
Asides from the health benefits stated above, e-bike riding helps to improve a child's creative and thinking skills. It helps to maintain sharp memory, improve sleep and boost personal productivity.
What are the risk factors for E-bike injuries in children?
Sadly, the increase in E-bikes has caused a relative increase in the risk of injuries and bike accidents. For this reason, some people have argued that children do not have enough capabilities to handle e-bikes as it is believed that they may be susceptible to crashes or injuries because of the extra speed that comes with e-bikes.
These bike crashes are primarily due to collisions with drivers or other bike riders and human error. While bike crashes can occur when riding these bikes, they can be prevented and managed if proper safety precautions are adhered to.
At what age can kids ride an electric bike?
Most parents want to let their children join in the fun that comes with cycling, but they are scared of their children being too young to ride an e-bike, or not beating the legal age for kids to start riding bikes. Hence, you find parents asking the right age for a child to ride an electric or motorized bike.
Just like adults, kids can have fun riding electric bikes.
The age at which a kid is legible to ride an electric bike depends on the location. However, generally, at age 14, a child is fit to ride an electric bike. Children under the age of 14 can also ride an electric bike, but it should be down on private land under the supervision of an elder.
Can a ten-year-old ride an electric bike?
Seeing the adult electric bike for the first time leaves an impression of 'it is unsafe for kids' in the minds of parents. However, the good thing is that kids are not left out of the innovations.
Asides from the fact that kids can ride an electric bike under the supervision of an adult, electric bikes for kids also exist, which means that a 10-year-old child can ride a bike. However, before getting your ten-year-old kid a bike, there are certain factors you should consider, and they include the size, weight, handlebar, brake system, motor output, torque or speed limit, and wheel diameter.
What is the cost of electric bikes for kids?
Cost is the common challenging factor people have whenever they want to get an advanced technology like an e-bike. Although e-bikes are innovations, they are pretty affordable.
Fortunately, some brands of E-bikes for kids do not cost as much as adults electric bikes. You can find an electronic bike as low as $250 – $300. There are more expensive ones, but again, that depends solely on the design and model of the bike.
Some good examples of electric bikes worth considering for kids are the Swagtron EB-6 electric Bike, the Petimini kids bike and the Hiland Kids Fat Tire Bike
When considering the prices of the bikes, you must pay attention to their elements, such as their maintenance, battery, components, and insurance to be sure of purchasing the right product for your kid.
Final words
Cycling with children is no doubt one of the best ways to bond with kids and allowing them to cycle on their own exposes them to the fun, thrill, and excitement adults derive from bike riding.
Riding electric bikes is both safe and fun for kids. If your kids follow the insights outlined in this guide, they can have fun riding electric bikes.