Affiliate Disclosure: As an Amazon Associate I earn from qualifying purchases.
Riding a bicycle in childhood is one of the most enjoyable memories. But as a grown-up, you may not rely on a traditional bicycle, instead, you'll certainly choose an electric bike. Electric bikes provide more freedom, speed, and excitement, which makes it more popular day by day.
However, before getting an electric bike, it's essential to check its legitimacy in your country or state. Since there isn't any one-fitted law for all states, the obvious question becomes: how old to ride an electric bike?
To ride an electric bike, in most countries around the globe, the age requirements range from 14 to 16 years. But this directly correlates with various factors such as speed limit, the motor power, and bike path you're riding on.
Since the answer isn't obvious, let's discuss the common electric bike laws and see if you can ride one.
How Old To Ride An Electric Bike
An electric bike or e-bike comes with several electrical components like a motor, battery, and controller. There are various types of power rating electric motor available in e-bike, from 200W to 1000W. The legal power rating in most of the countries such as the US is 750W, although different federal states set their own limit.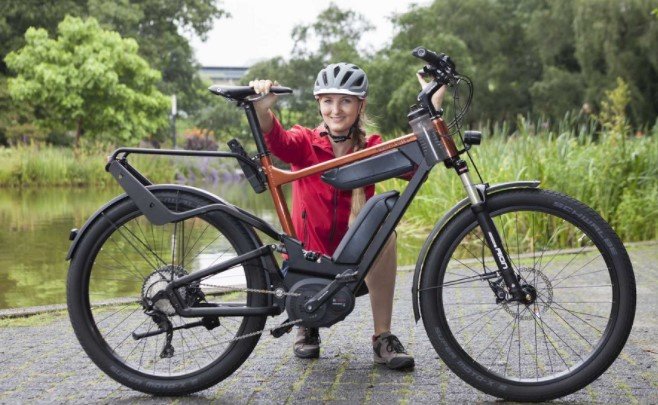 Most importantly, the age limit for riding an electric bike in most states is regulated by federal law. In most cases, it ranges from 14-16 years old. Where some states allow riding Electric bikes for 8-year old kids with a parent's assistance.
However, the age limit for riding an electric bike varies according to class wheels also. For instance, in Washington, you can ride an electric bike if you are 16 years old. But this vehicle must be a Speed Pedal-Assist or Class three vehicle.
Age Limitation To Ride An Electric Bike In Different Countries
Different countries have different traffic laws. Countries like Canada, the USA, Australia, Russia formed laws about electric bikes to control their safe use. In the United States and Canada, federal governments manufacture laws for electric bicycles. They have set up teenagers and adult laws to ride an e-bike. And adults fall already in the 14+ age category.
United States
In most of the states in the US, electric bikes are considered equally motorcycle or motorized vehicles. So it falls under the same regulation of a powerful motor output vehicle. Due to class regulation of conventional bikes in the US, all class bikes can not ride with a same-age limit. The federal law allows riding a class 3 electric bike to people who are 16 years old.
They also need a license and wear a helmet for safety purposes. But things became opposite in many states, where electric bikes don't count as motorized bicycles.
Canada
If you live in Canada, you must know electric bikes are only allowed in some of the regions with different requirements. Additionally, the vehicle needs a motor wattage of less than 500W and speed below 20 miles per hour, even needs to pass a motorcycle test to ride an e-bike with a minimum age limit of 12 to 16 years.
In Canada, different provenances have different age limitations. Such as If you are living in Alberta you just only need 12 years old, where British Columbia e-bike riders need a minimum age of 16 years old or more.
Australia
In Australia, each state is responsible for how they treat electric bikes. If your bike is throttle assisted and also can be used by pedal, then to ride this bike you need a license. And the age can range from 0 to n16 years. Besides, under 12 years, kids have to be supervised by a guardian.
The law of South Australia and NSW is similar regarding Electric bikes. The most important thing is that the power should be controlled by an accelerator or by a throttle and the watt not exceeding 200W.
European Union
According to the European Transport Safety Council (ETSC), people above 14 years old are permitted to ride an E-BIKE. But this law may differ by the change of federal government across Europe.
The EN15194 regulations permit the driving of electric bikes all over Europe. And the power should be no more than 250w.
Will The Kid Need A License To Ride An Electric Bike?
Cycling with kids e-bikes is always fun and enjoyable. It improves fitness, boosts a positive attitude and gives them freedom. However, if you are thinking of getting an e-bike for your kid, there are various factors that you should consider. Such as license, age limitation, insurance, helmet, and safety.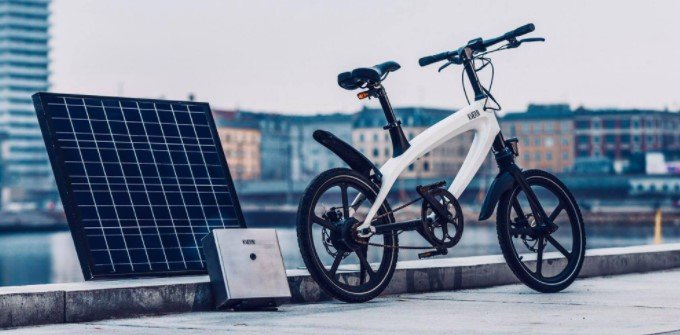 Frankly speaking, electric bicycle rules and regulations have a variety of different countries and states as we know earlier. That is why you can't say kids do not require a license to ride on an e-bike. Because at the same time in different locations or states, you may face license issues to ride on an electric bike.
So, the specific answer depends on which country or state you are living in. Overall, in maximum countries, there is no license needed for the kids. But due to safety issues, state's law says to surveillance a kid during cycling. Up to 14 years old, children should ride on cycle under guardian surveillance.
Easiest Ways To Teach A Child To Ride A Electric Bike
When it comes to learning a new skill like cycling for your child, the first and foremost thing is his or her willingness. The willingness of your kids will make the process easier. The technical things like balancing come afterward. Choosing a safe practice location and the Best Electric Bike to learn to ride, are also crucial.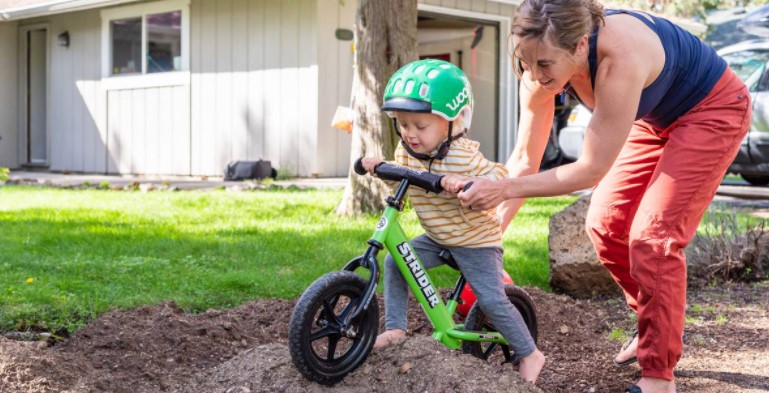 If you have everything in place, it's time to teach your kid to learn the skill. There are two essential parts of learning to ride an electric bike: Balance and Control. Here are the step-by-step tips to teach your kid these two primary skills while riding an e-bike: Balance and Control.
The best age for learning cycling is around 4 to 5 years. This is the time your child has the capability to learn cycling. Let's discuss the things that will teach your kids a faster cycling lesson.
Safety first
Start with taking enough safety precautions like protective headgear, paddles, knee pads, hand gloves, etc.
Practice Location
Choose an empty parking area, a park, or a paved level surface where your child has enough room to move around while learning to ride.
Get familiar
Get a strong, well-structured electric bike and introduce your kid to different functionalities including breaks and other controls.
Get the bike ready
Remove the operable pedals (if you need to), lower the seat to an optimal position. Tell your kid to sit on the bike to set the height properly.
Taking the first leap
Once your child is on the seat with hands on the control, hold tight and accelerate slowly. Console your kid and keep it steady by walking alongside.
Show how it works
Show your kid how things work on the control panel and how to keep the speed in control as you assist.
Help your kid get stronger
It's you who inspires your kid to boost confidence as you teach the skill. Let go of your hands once he/she learns to balance the weight.
Stay sharp and let go
Your kid should be able to ride while having full control over the maximum speed in particular before you can let go.
Safety Issue When Teach Your Kid To Ride An Electric Bike
Teaching bicycle riding to your child may be a matter of enjoyment for both of you. But it is essential to remember, an electric bike is not a toy. It's a vehicle. So, before teaching bike riding, the following safety issues are important.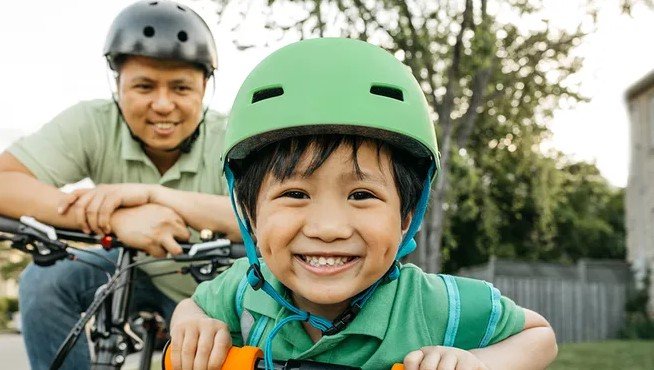 Assist along the way
You should assist your kids by walking until he/she becomes an expert. Unless your kid may experience severe injuries.
Limit the speed
Set the electric bike speed in the limit on minimum rating thus your kid doesn't experience any accident due to excess speed. A 200 to a 250-watt electric bike is well enough for a kid, or even as a regular commuter.
Don't skip a step
Follow the above-mentioned step sequentially. Those steps will make the learning process safe and faster.
Conclusion
An electric bike is an affordable and accessible vehicle for all ages. This two-wheel vehicle doesn't need a motorcycle license, registration, and MOT permission in most parts of the globe. Therefore, worrying about how old to ride an electric bike is not a matter in most cases.
When most countries treat electric bikes as conventional bicycles, you just need to follow the traffic rules to ride them safely. If you have any further questions about electric bike, comment in the below box. We aim to reach you ASAP with an appropriate answer.