Affiliate Disclosure: As an Amazon Associate I earn from qualifying purchases.
When I bought my first Aventon Pace 500 electric bike about three months ago, it was super fun to ride on the streets. This new juiced e-bike allowed me to cruise around the city and beach path without facing any problem.
Aventon is a reputable and reliable company in the bike industry. Most e-bike models are durable and offer consistent comfort to riders over long distances. The company has amassed thousands of followers over social media.
I wrote this review article to share Aventon Pace 500 problems and their respective solutions to new owners. Take the time to read through for insights about the life expectancy of an Aventon Pace 500 e-bike.
Short Overview of Aventon Pace 500
Aventon is a bike company founded in 2013 by Augusto Peraza III and Jianwei Zhang. These individuals wanted to turn their passion for cycling into an established business.
The high-performance e-bikes from Aventon display a superior aerodynamic design. Thanks to the low-temperature painting, handing polishing, and hydro-foaming technology.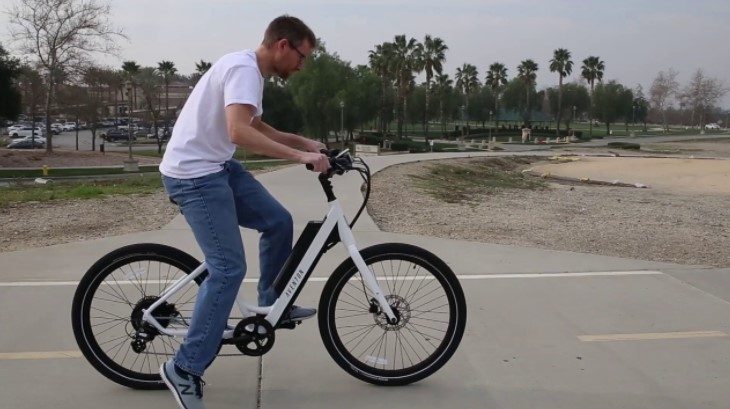 Augusto and Jianwei have total control over the production of the electric bike. They work as a team to bring all the creative ideas into manufacturing original bikes with unique features.
Aventon Pace 500 is one of the electric bikes developed by Augusto and Jianwei. These bikes cater to avid cyclists and aspiring athletes from all walks of life.
Aventon pace 500 e-bikes are affordable and readily available. Getting Aventon pace 500 electric bikes under 1000 dollars is super easy.
Aventon Pace 500 Problems and Their Solutions
No electric bike brand is perfect since each tends to come with some caveats. Aventon pace 500 isn't an exception since it has experienced several recalls after being launched.
Too High PAS 1
The lowest pedal-assisted level is too high and requires one revolution to accelerate to 12mph within a few seconds. The high acceleration can jolt you forward and dangerous to turn slowly.
Fixing the issue at home can be tricky for novice cyclists. I recommend seeking professional assistance from your local bicycle repair shop to fix the constant torque, power, and voltage.
No Zero Throttles
Aventon pace 500 lacks zero throttles start since it requires one revolution to activate it. The feature makes it tricky to start the bike at a light stop or wanting to get across the street quickly.
The issue has made Aventon recall some e-bike models to correct the problem. Ensure you buy an e-bike model with throttle activated from zero starts.
Battery Disconnection
Aventon batteries are loosely attached to the bicycle. It makes them vulnerable to getting disconnected while riding on the trails or on-road.
I recommend taping a little between the frames to tighten the battery. The tap will enable the battery to resist movement along with the bump while riding.
Throttle on Pedal
Pedaling the electric bike to activate the throttle can be difficult for people with bad knees. It makes them strain their knees before beginning to pedal.
I recommend visiting a professional local bicycle repair shop for greasing and drive-train inspection. It will help make pedaling experience smooth and comfortable.
Non-Removable Battery
Aventon electric bikes come with an integrated battery. It allows the user to charge the battery while on the e-bike.
You cannot resolve the problem with any DIY ideas. I recommend contacting Aventon to see if they have options with removable batteries.
What Are the Life Expectancy of an Aventon Pace 500 E-bike?
Aventon pace 500 e-bikes are high-quality and durable. They require minimal upkeep and maintenance to serve the user for many years.
So, what is the life expectancy for an aventon pace 500 e-bikes? An average Aventon pace 500 electric bikes can last for 10 years or more.
But this electric bike will require replacement for different parts over time. Besides that, the lifespan of the e-bike will depend on the user's riding style and terrain condition.
Wear and tear among e-bikes is inevitable regardless of the brand. The parts that require replacement are the battery, motor, gears, chain, and tires.
Final Words
Aventon pace 500 electric bikes are less vulnerable to common problems. They are made from high-quality materials and technology to spearhead durability.
But most of the Aventon pace 500 problems are solvable with DIY techniques and a few complex issues by seeking professional electric bike technicians.
I hope this article guide helped me understand the aventon pace 500 electric bikes. Feel free to share the information with your friends and family.