Affiliate Disclosure: As an Amazon Associate I earn from qualifying purchases.
Bikes are not only a method of transport but also an important part of our lifestyle. They have evolved in so many ways over the centuries since 1817.
However, BMX bikes and mountain bikes have drastically changed the scenario in the last few decades. And now, bikes are one of the most popular vehicles here in the U.S. and Europe as well.
According to this report published in Statista, around 48.88 million people have taken part in bicycling in the US from 2006 to 2019. 44.47 million participated in on-road cycling (including BMX cyclists).
On the other hand, more than 9 million people took part in off-road and mountain range cycling in the last decade. Both types have their ups and downs, but the question is, which one do you prefer?
In this article, you will get to know all about BMX Bike Vs Mountain Bike. Also, find out their benefits and drawbacks and the differences between the two types. Finally, you can decide what suits you the best.
About BMX Bike
What defines the life of a BMXer? Surely the incredible stunts in neighborhood skate park, jumping off ramps, and dirt-track races are what we get to gaze upon. But there's more to it. And, that is why the BMX bike gained massive popularity just in a couple of decades.
BMX or Bike MotoCross started its journey back in the early 1970s in Southern California. Kids began racing on dirt tracks with their bikes, following the motocross superstars.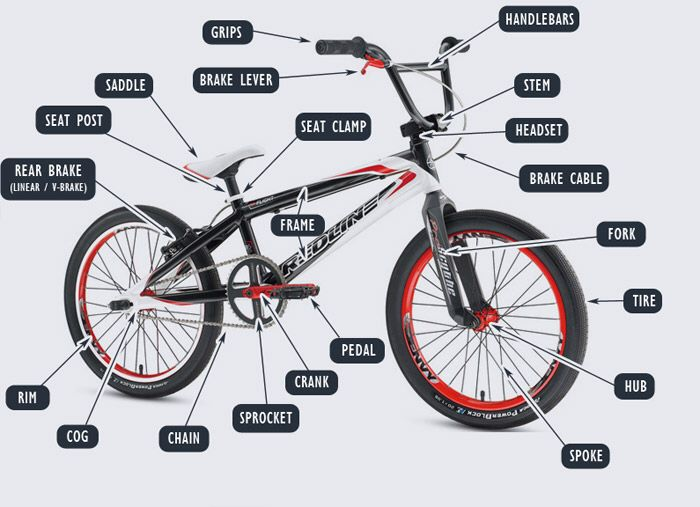 Nowadays, we see different types of BMX bikes used for various purposes. For example, dirt BMX is closest to its original design and purpose of dirt-track racing. Some other types include flatland, vert, freestyle bike, and racing-style BMX.
The lightweight and compact design of the BMX bikes help the rider with better control. These bikes are very durable and robust, and they feature quick speed changes through an excellent braking system.
In addition, you can rotate the handles as much as you want without being off-balance. Besides, the small wheels go perfectly with flat surfaces and can withstand heavy impacts.
Over the years, BMX bikes have gone through some development, but the craze never dropped one bit. Generally, the higher your budget goes, the more features you get. But, if you are a beginner, you can try on some Cheap Pro BMX Bikes.
Pros And Cons Of BMX Bike
Let's talk about the pros of the BMX bikes first.
BMX bikes are user-friendly, lightweight, and easily transportable.
These bikes are perfect for concrete/paved surfaces.
Riding BMX is a form of a full-body workout.
They do not require too much repair and maintenance.
BMX bikes are perfect for performing freestyle tricks and overcoming simulated obstacles.
They are less expensive and well-suited for beginners and children.
However, BMX bikes have a few drawbacks as well. Some of them are listed below.
These bikes are not suited for long-distance rides.
BMX bikes are not comfortable for saddle riding.
Riding uphill and on rugged terrains is very difficult due to their single speed mode.
Lack of suspension in BMX bikes can sometimes make the ride bumpy.
About Mountain Bike
Remember when Markus Stöckl made a new record of reaching 167.6 km/h back in 2017? Well, he did it with a regular mountain bike without any special features. Now, as a beginner, you may not be able to control such top speed and a 170 bpm heart rate, but you can surely get a thrill out of riding a mountain bike.
Mountain bikes or MTB bikes are designed for off-road riding, meaning they are perfect for mountain trails, hill tracks, fire roads, etc.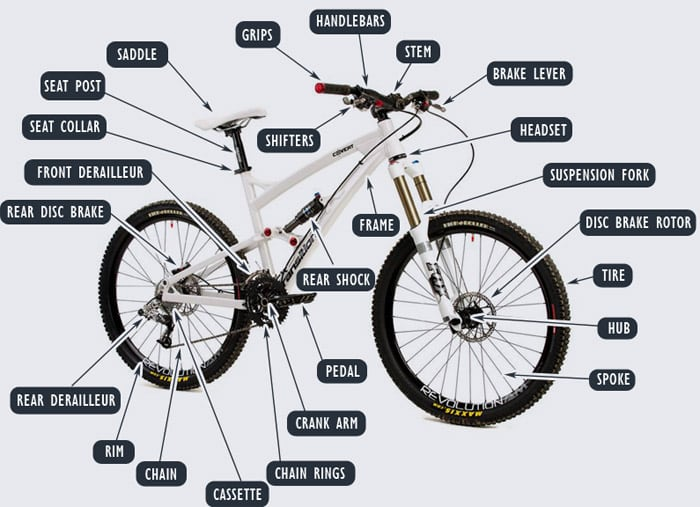 Surprisingly, these bikes started to get popular around the 1970s as well, but in Northern California. However, mountain bikes began to pick up well-developed designs in the early 1980s.
In general, a mountain bike is sturdy, flexible, and heavy to accommodate the different rugged surfaces it travels. MTB wheels are large, bike frames highly durable, and it provides excellent suspension for a smoother ride.
There are different types of mountain bikes based on the design, such as DH bike, Enduro, trail, cross country MTB, etc. Furthermore, you can choose from rigid, hardtail, soft tail, or dual suspension MTB bikes.
If you prefer extreme sports and high adrenaline rush, then mountain biking is the way to go! As a beginner, you may want to start with a budget MTB bike that is easy to control. Although MTB bikes require frequent maintenance, you can upgrade your bike any time you want.
Pros And Cons Of Mountain Bike
Here's a summary of some of the major advantages of mountain bikes.
The uses of MTB bikes are diverse.
They are perfect for uneven terrains and uphill rides.
Mountain bikes feature a range of gears for easier riding.
MTB bikes have better suspension systems than most other bikes.
Mountain biking helps fight negative emotions due to high hormone release.
These bikes offer more room for upgrades.
On the flip side, MTB bikes have a few disadvantages as well.
MTBs are expensive.
These bikes require frequent maintenance and repairs.
They can be pretty heavy. So, training sessions can get tricky while traveling uphill with a bike in your back.
Mountain bike wheels are comparably prone to damages due to heavy impact and large diameter.
Side By Side Comparison: BMX Bike Vs Mountain Bike
To find out which one is right for you, you need to know about the difference between BMX bike and mountain bike. So, here is a table with a side-by-side comparison between the two.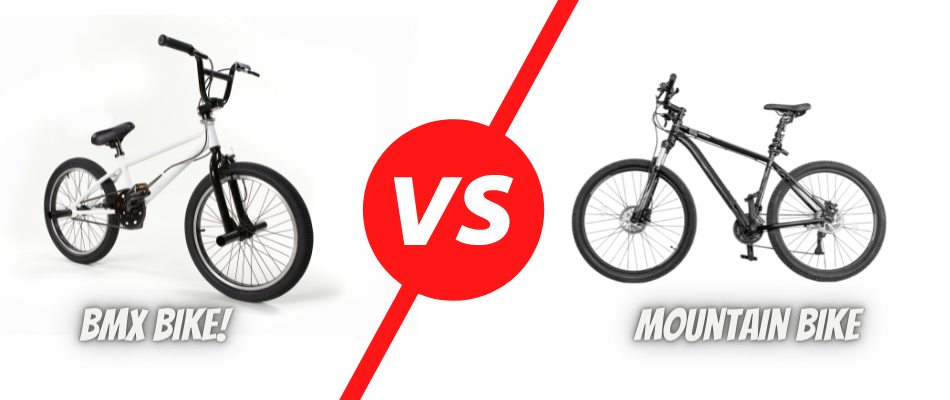 | | | |
| --- | --- | --- |
| | BMX Bike | Mountain Bike |
| Design | The compact design is strong and rigid. | Flexible, shock-absorbant, and compatible with the rider's size. |
| Function | Supports heavy landing and a significant amount of aggressive treatment. | Designed to withstand extreme bumps and vibrations. |
| Wheels | The standard wheel size is 20 to 24 inches. Smaller wheels accelerate faster to support stunts and tricks. | The standard wheel size is 26 to 29 inches. Larger wheels move quickly over a range of terrains and provide a better grip. |
| Suspension | BMX bike doesn't feature suspension due to the rider's requirement for maximum thrust against different obstacles. | All mountain bike has front suspension to provide better control and cushioning for the rider. |
| Brake | Typically features a caliper brake on the rear wheels. | May feature caliper, combination, or disc brakes. |
| Gears | It mostly has a single gear setup. | Generally features up to 24 gears for climbing different types of surfaces and slopes. |
| Application | Freestyle stunts and tricks. | Any type of unpaved cycling and long-distance rides. |
Final Word
Throughout this article, I tried to present different aspects of both BMX bikes and mountain bikes. But ultimately, the choice is upon your preference. Do you enjoy performing cool tricks and stunts to amaze your friends and neighbors? Or prefer the sheer excitement of riding downhill?
Moreover, you can pay a visit to your local bike shop and ask them about both these types. Either way, choose wisely because biking can become a long-time commitment and your way of life!