Affiliate Disclosure: As an Amazon Associate I earn from qualifying purchases.
Electric bikes and moped are the best options for those who are looking for a cost-effective way of public transport. Both will allow you to have a quiet, effortless, sweat-free, eco-friendly, clean, and efficient riding experience. They do have some dissimilarities, and therefore, we will show the comparisons of electric bike vs moped.
The main difference is that an electric bike requires peddling, and an electric moped doesn't. Electric bikes help to improve fitness while the moped started working with only a simple twist. To get further details, this guide will help you as we will discover the core differences for you.
Why Use an Electric Bike?
Electric bikes run on battery and power with electric motor. According to Ed Benjamin, senior managing director at the consulting firm eCycleElectric, "Electric bikes feel just like conventional bikes but better." They go pretty faster than normal bike.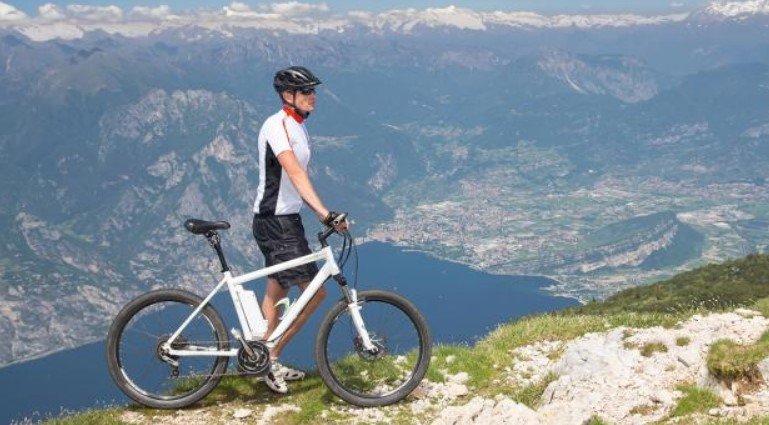 Electric bikes are available in commuter, fat, hardtail, cargo, recreational, standard bike, full-suspension mountain. These bikes are the perfect alternative as motorized bicycle to motorbikes and cars. Even e-bikes for arthritis patients and elderly persons are also available, which doesn't require much physical activity.
People who have joints issues can use this bike without causing any further damage. They allow you to cover more ground than the regular bike. These are some core reasons for using this bike.
Why Use an Electric Moped?
If you need extra speed on fast roads, an electric bike moped scooter will be the best choice. The average cost of an American commute is $2,600, according to the Citi ThankYou Premier Commuter Index. In this situation, the electric moped becomes the most cost-effective way of personal transportation.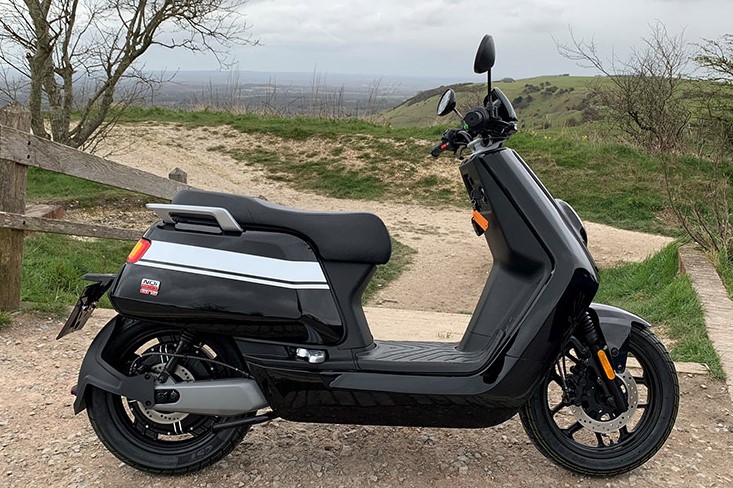 E-moped comes in a compact design with a very lightweight, which is very flexible to use. This flexibility suits the rapidly changing urban lifestyle demand. To get maximum mobility with minimum cost, an electric moped is the best choice.
An urban resident who daily commutes for 15 to 20 miles per hour can conveniently use the electric moped. People consider electric moped because it provides a sweat-free and unexhausted ride.
Electric Bike Vs Moped: What Are the Differences?
These two-wheeled motor vehicles have some major differences. So, see this electric bike vs moped comparison which will help you to make the purchase decision easily.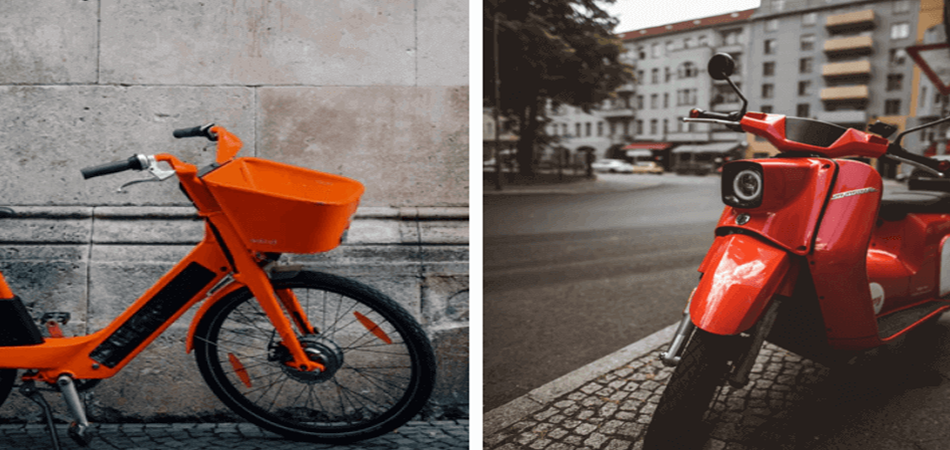 Durability
Electric bikes are made with high-quality materials, which ensure their durability for a long time. With proper maintenance of its body parts, batteries, and motor, it can serve you longer. The major issues you can face with e-bikes are fat tire, a bent spoke, etc. These things can be fixed easily from any local bike shop.
E-moped uses proprietary parts which require frequent maintenance and replacement. But the thing is, many bike shops don't want to work on the electric moped. Whereas some distributors provide great support. With an electric moped, you have to change the removable battery on a regular cadence.
Benefits
You can easily travel with electric bikes on the bike lane, bicycle paths, and parks in bicycle areas. It can smoothly run off-road on trails, mountains, or hills. Riding electric bikes with operable pedals doesn't require any training or license. E-bikes, especially 4y e-bikes are a great method of working out or physical exercise that keeps you fit.
The electric moped is designed for riding on the city street. It has a storage compartment or holding area to carry groceries and hold supplies. E-mopeds use a motor that is completely silent. Due to their compact size, they work faster. You can weave between the traffic easily with this electric moped.
Features
E-bikes seem very safe with their big wheels that can brush off the debris and potholes. They come up with a heavier frame that makes better stability on the road. Electric bikes are more tech-savvy. You can get all the details of battery status, geolocation, etc., by using an app.
Electric moped comes with defining design characteristics with a step-through frame, two-wheel, floorboard, and cargo space. They are the best replacement option for daily commutes, 100% battery-powered, motorized, effortless, cost-efficient, and emission-free.
Weight
Generally, electric bikes are weighted between 15 to 25 kg. Based on the frame, battery size, and motor, the weight can differ. There are some lightweight bikes also available that are less than 15 kg.
Traditional mopeds are obviously much heavier than the e-bikes. They typically come in 70-100 kg weight, including battery. However, they are much lighter than the petrol moped.
Battery
Both e-moped and e-bikes use high-efficient batteries that can assure high speed and increase ride time. While charging you can remove them and use any three-pin charging socket.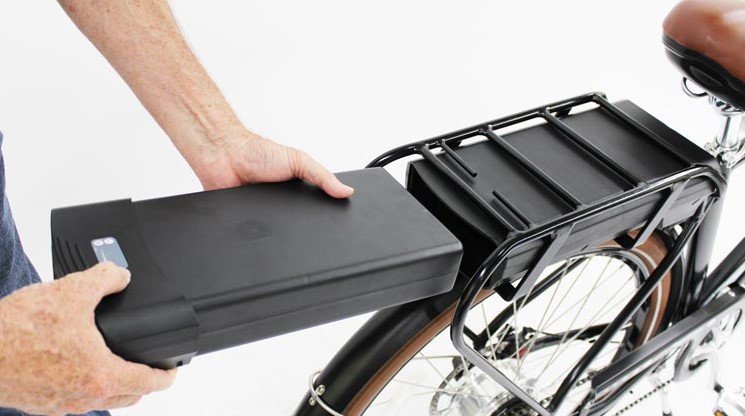 Some cheaper models don't allow removing the batteries. Electric bikes require smaller batteries than an electric moped. The battery size or range also comes in several options.
Range
Depending on the assistance mode, an electric bike can cover 20 – 100 miles per hour on a single charge. Remember, the more assistance your bike offers, the more battery it will consume. In this way, it makes the pedaling easier that will reduce the range.
With a moped, there is no need for pedaling, simply twist it and go. So, they will obviously consume more battery for motor power and also require a larger battery life. Also, the electric moped is a bit heavier; thus, they can achieve about 50 miles per hour on a single charge.
Speed
In the US, the max speed of mountain e-bike is 20 mph, and this speed limit differs in different countries. To ensure safety and following the traffic rules, these speed limits are stated by the law.
An electric moped can achieve more than 28 mph speed, but it requires a license. Some e-moped can even achieve up to 60 mph, which makes them far suitable for urban areas.
Price
Both vehicles cost almost similar. The biggest impacts that can vary the price are the motor power and battery size. An electric bike will cost higher with high-built motors, lithium batteries, materials, etc.
With the electric moped, the price range differs due to the brand, production model, and features. A moped that consists of fewer features and specifications like reliability,  motor power, and range will cost less.
Owing both these vehicles comes with advantage to ebikes. This electric moped vs electric bike comparisons will provide a clear view of both these vehicles.
Who Is Winner
Considering the differences, it is clear that both the electric bike and moped come with huge benefits. So, the choice between electric bike vs moped will totally depend on your requirements and convenience. The selection may differ depending on the number of variables between individual riders. For your better convenience, we showed the main differences between them.
Now, from this guide, you can easily make your decision by comparing your transportation needs with the electric vehicle. When it comes to cost-effectiveness, ease of use, convenience, and legal issues, an electric bike will be the best option. It can easily meet the transportation needs of each rider.